The broadly stronger dollar rose to eight-year highs against the yen on Tuesday, boosted by the view that the Federal Reserve is on track to raise interest rates later this year.
USD/JPY hit highs of 122.68, the most since July 2007 and was last at 122.49, up 0.77% for the day.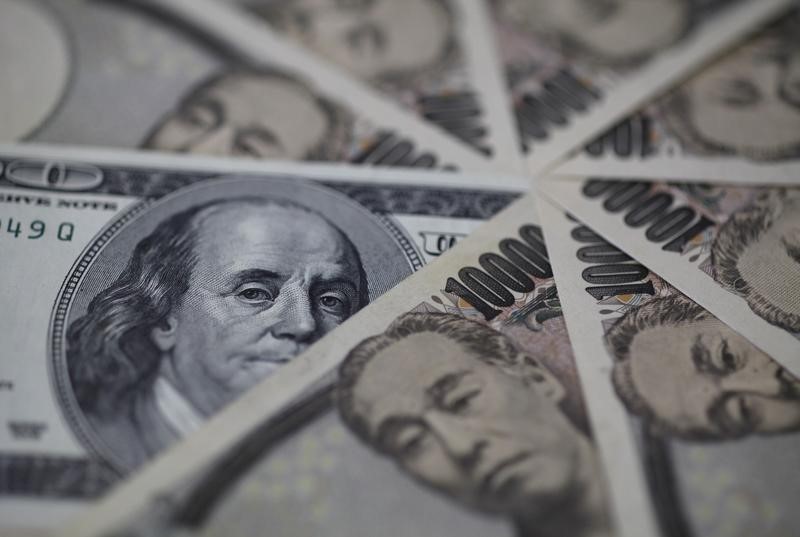 The greenback strengthened across the board after Fed Chair Janet Yellen reiterated Friday that the bank still expects to start raising interest rates later this year if the economy continues to improve as expected.
She also attributed a slowdown in first quarter growth to "transitory factors", including a harsh winter.
The greenback received an additional boost after data showed that underlying inflation in the U.S. rose for a third straight month in April.
The dollar's gains came as markets reopened following a long holiday weekend, after markets in the U.K., Germany and the U.S. remained closed on Monday.
Investors were turning their attention to U.S. data on durable goods orders later Tuesday for a fresh indication on the strength of the economy.
The euro was at one-month lows against the greenback, with EUR/USD down 0.65% to 1.0906.
The euro remained under heavy selling pressure as the prospect of a Greek default continued to weigh.
Athens has warned that the country would be unable to make a €305 million payment to the International Monetary Fund due on June 5 if a cash-for-reforms deal with its international lenders is not reached by then.
EUR/JPY was at 133.58, not far from one-month lows of 133.09 struck overnight.
The U.S. dollar index, which measures the greenback's strength against a trade-weighted basket of six major currencies, was at five-week highs of 97.06.